In Costa Rica, the school year starts in February.  El Puente gathered and distributed school supplies to 97 needy students in the region.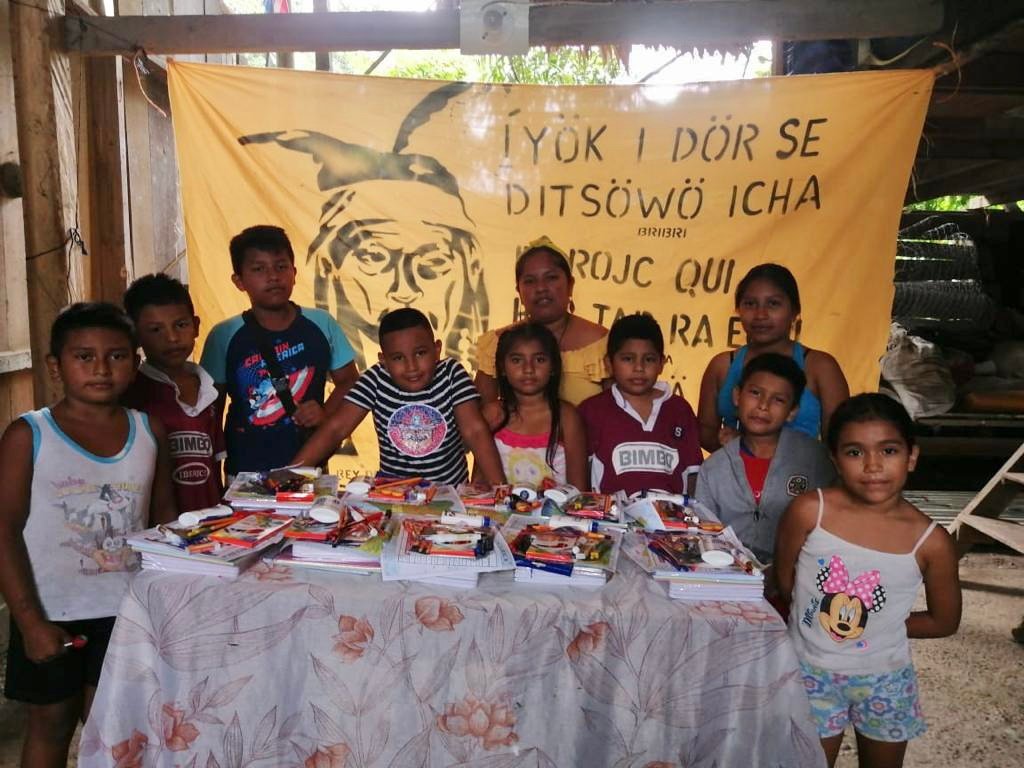 BriBri students picking up their supplies, donated by El Puente
Education is free in Costa Rica, but students must provide their own backpacks, notebooks and other school supplies. Many BriBri families simply can't afford these costs. These students are from the tribe in Uatsi. We distributed supplies to students from many locations and clans.
Studying at El Puente
It's not just gradeschool kids who benefit from supplies and services at El Puente.
Katia is taking a course in small business management. Here she is on the El Puente property, making use of our new gazebo and internet access while she does her course work.