el puente is situated in the small town of
Puerto Viejo de Talamanca
At the south-eastern most tip of Costa Rica, nestled up close to the Panamanian border, surrounded by some of the most diverse jungle on earth lies the canton of Talamanca, and the tiny vibrant town of Puerto Viejo de Talamanca.
Its easier to get to today than it was 30 years ago. The roads have been paved and most modern comforts are available, but Talamanca is still considered to be quite remote and wild! 
Puerto Viejo has a relaxed atmosphere with its unique blend of Afro-Caribbean, Latino and Bribri indigenous cultures; the town buzzes with sounds and smells from its settlement heritage, international visitors, an earthy, spiritual vibe and its original people the Bribri Indians who have walked the jungles of Talamanca for millennia.
Today, Puerto Viejo boasts an eclectic mix of people and cultures from all around the world and is a truly unique part of Costa Rica. Lovingly referred to by locals simply as "Puerto", the town is famous among surfers for Costa Rica's strongest break; the Salsa Brava.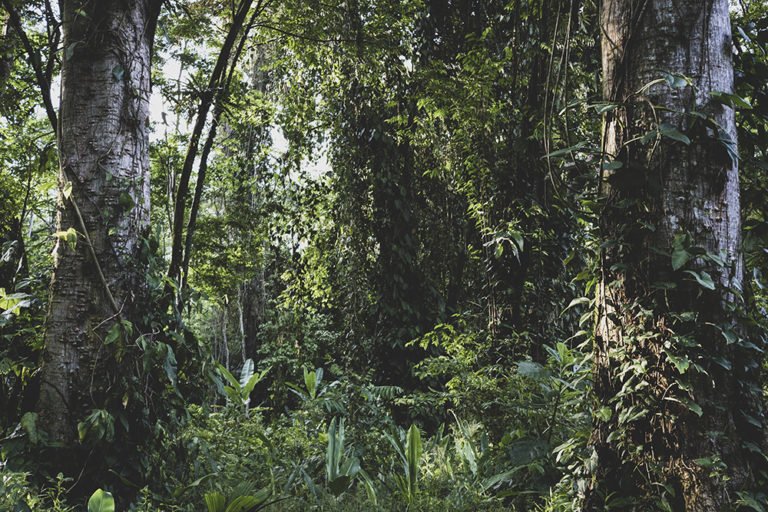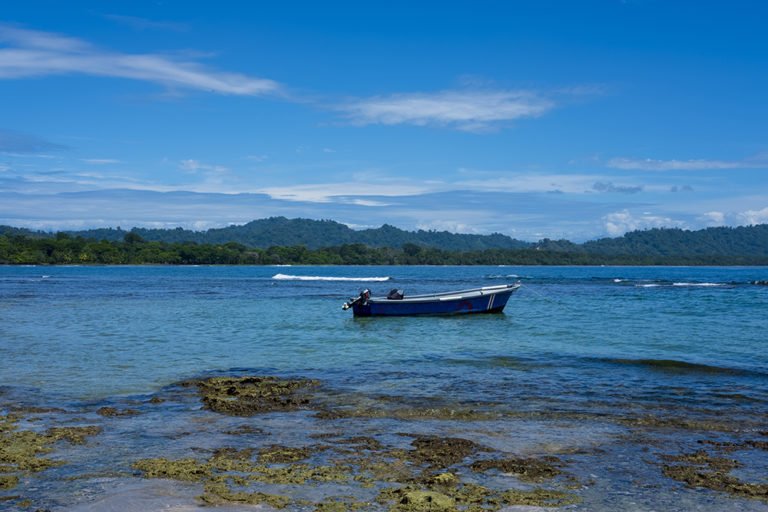 the charming town of puerto viejo
Watch this video...
You'll love it!
This video was made by Congo Bongo Ecolodge, and it sums up the essence of Puerto Viejo and its people. 
talamanca and its surrounds
The original people who walked the jungles of Talamanca for millennia, are the Bri Bri and Cabecar Indians; they are part of the Amazon basin cultural grouping. Historically, they lived in mountainous areas close to natural running water sources, in thatched roof houses built entirely of natural resources.
The Bribri people, have harvested sacred cacao for generations; using chocolate for rituals, as food for medicinal purposes; there was a time when they even used cacao beans for trade as currency. In 1979, a fungus swept through Costa Rica's cacao plantations killing the production of cacao.
In the mid 1800s, Afro-Caribbeans settled on the Talamanca coast. They came mostly from Jamaica and brought with them knowledge that can be traced back to their African roots. They settled in Puerto Viejo and established it as a tiny fishing village which they named Old Harbour (Puerto Viejo). Further south on the coast there's a few smaller villages; Grape Point (Punta Uva), Manchineel (Manzanillo), and Monkey Point (Punta Mona).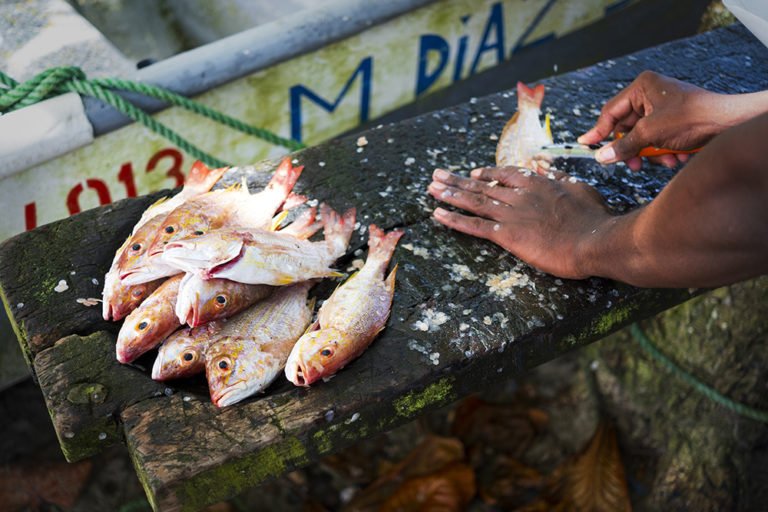 Puerto Viejo and the surrounding villages are full of Afro-Caribbean culture, with food and music being two important aspects. You can find local spicy jerk chicken and fish, patacones (fried mashed plantains), coconut rice and beans. Ron Don is a specialty; it's a coconut stew with root vegetables and fish. Spicy meat Patti and Plantin-Tart can be bought from small street vendors. It's common to hear a man yelling "Patti – Patti" around lunch time every day. You can hear the sounds of Calypso bands playing at local restaurants and bars. It is full of life, love and culture. 
Since the 1800s, Afro-descendants and the Indigenous have lived in harmony, trading with one another and living sustainably off the land. In that time they accumulated an incredible amount of knowledge of medicinal plants, and all that grows wild in the jungle and the sea.
Around the mid 1980s, foreign settlement began, with people slowly moving to the small surrounding villages. Today, Puerto Viejo is home to people from all over the world. It is a multicultural beach town, where people from everywhere, all ages and walks of life come together and celebrate life in true "pura vida" style.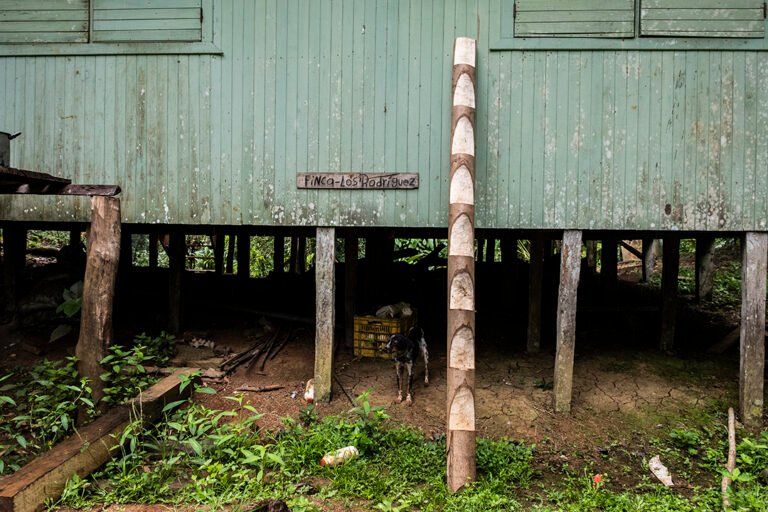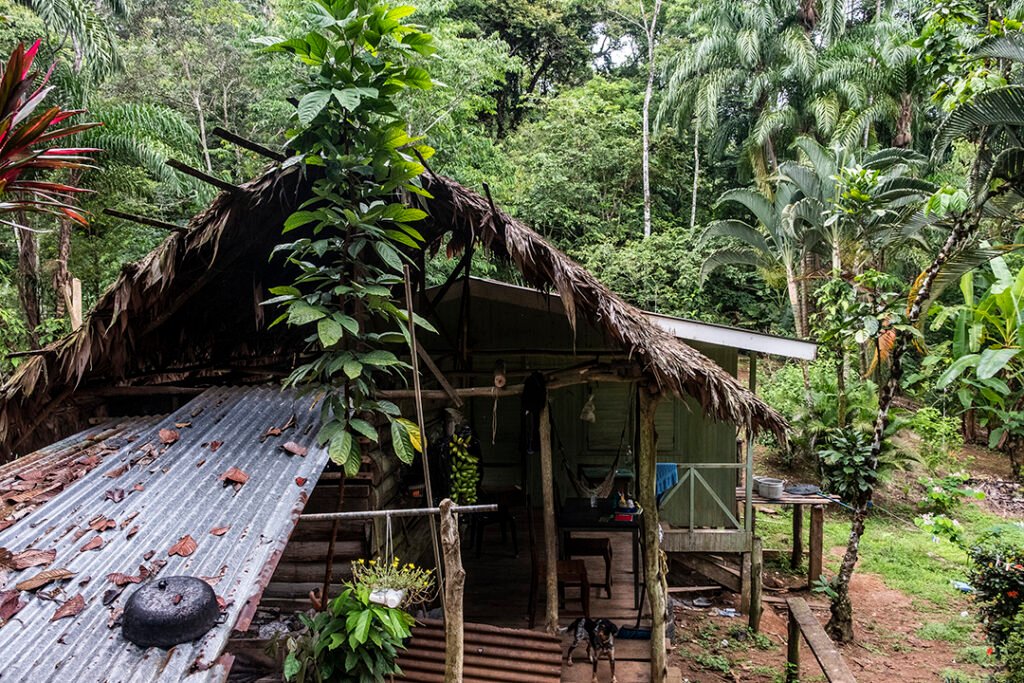 "
El Puente is a place where people are treated with dignity and have the opportunity to discover deep truth about themselves

"